I have developed my own skort pattern. The soaker under the skort is very similar to my other soaker pattern, but it is lighter. The skort is a dainty lace also of my own design. I love the lace so much that I use have used it in my avatar. When the child sits she looks like she is peaking out from a flower.
This skort is modelled by my beautiful daughter just before her first birthday.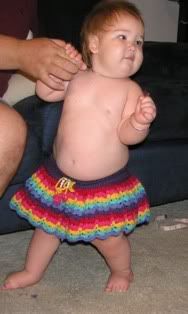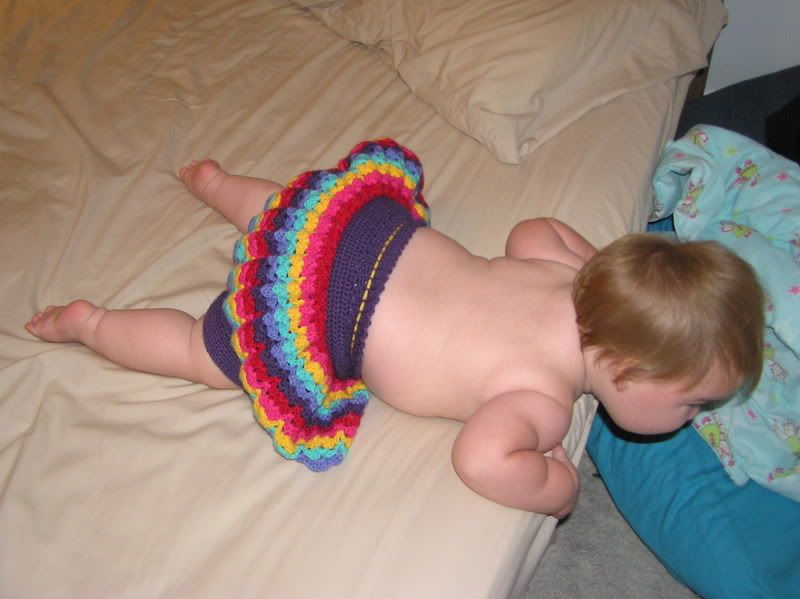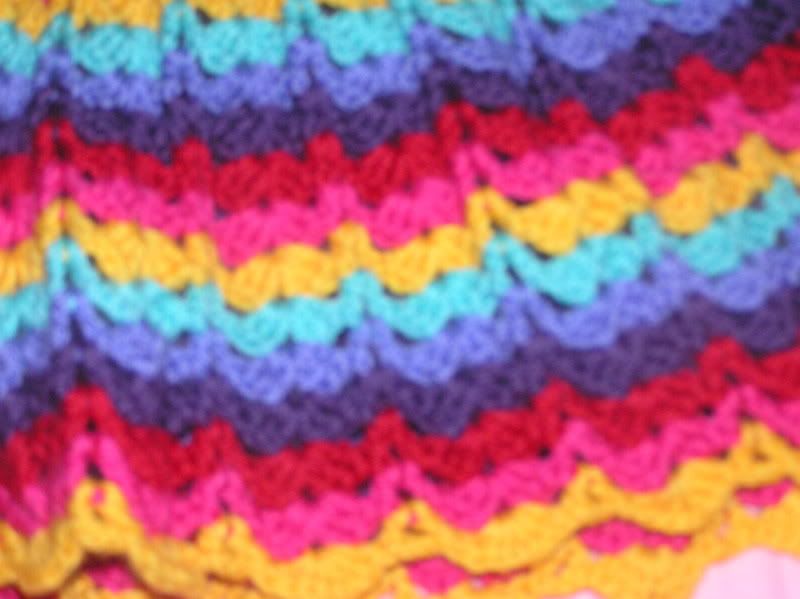 There will be a Purple Rainbow, Tutti Fruitti and a Boysenberry ripple available in Spring through Best for Baby on Ozebaby.
You can veiw these colour combination at Baby Beehinds. The link is to the right.
I will also be making some OOAK (One Of A Kind) skorts using these beautiful wools from Irene at Jolly Jumbuck.
This is Tasmanian merino. When it is teamed with the lemon waist band it will make a very pretty skort.
This is gradient dyed wool from Jolly Jumbuck. The peach will look very cute under the multicoloured skort. It will scream out to be embellished. I simply do not challenge myself enough LOL