My friend Sheryn attended Aimees homebirth. She was an absolute trooper throughout the 26 hours. Not too many friends can get a woman in transition to belly dance.
A few months after Aimees birth some friends and I had a womens circle for Sheryn to celebrate her moon cycle and the nuturing woman that she is. We all promised to create something for her. I decided to make her a poncho.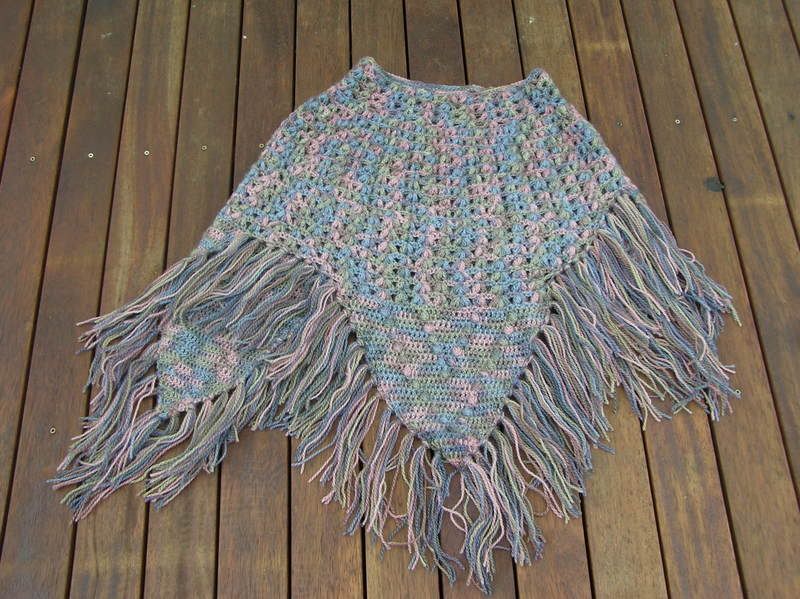 I have finally finished it. Here is a link to the website the pattern came from.
http://www.berroco.com/exclusives/pocahontis/pocahontis.html