A long time ago Irene and I decided to do a swap. She generously agreed to give me 400g of wool in exchange for a skort.
I received this wool.


It is handdyed Tasmanian Merino. The longies are my own pattern ;)

Irene has been very patient whilst my friend Kym learnt to dye wool. Here is the photo of the wool she has dyed. This weekend I am going to ball it up and get started on the skort. I have chosen the yummiest lace to go over the soaker. I'll give you a hint about the finished skort. It is named "FIREWORKS!"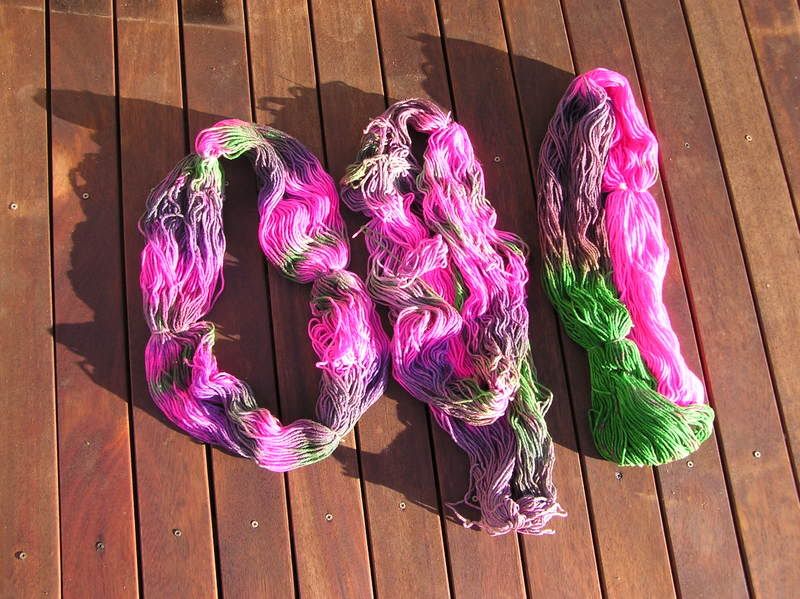 If you love the longies you can email me and we can arrange something. Otherwise they will be on the market next year.