These are a pair of crochetted longies I made my friend, Kyms little girl, Amelie. Isn't she the cutest? Look at those beautiful deep brown eyes!
I created this pattern myself. It features the same ribbed waistband that I have on my soakers as well as the same drawstring. This drawstring has hearts on it to match the embellishing. I have changed the bum of this pattern since completing these as I felt it needed to be more roomy for a clothed bum. The crotch is tightly crochetted to prevent any leaks.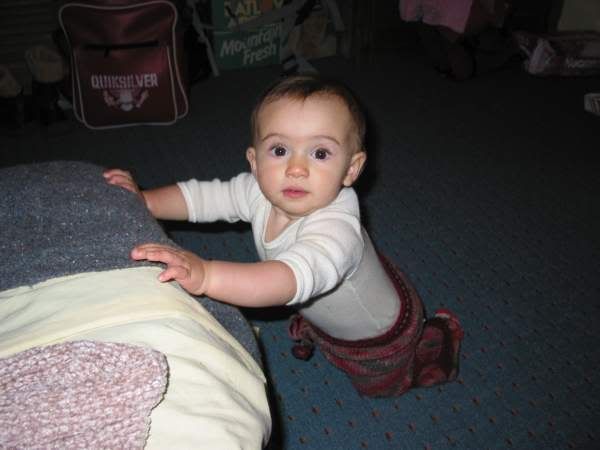 I made this pair using some delicious hand dyed Tasmanian Merino from Irene at Jolly Jumbucks. The colourway is called 'Rosebush'. It is earthy with lovely pink, maroon and leafy greens tones.
This was my first go at embellishing and I think I did an OK job. The bottom of the longies is trimmed with a simple shell stitch. It still needs to be blocked so that it doesn't stick up like that. I finished these in a hurry before Kym and Amelie went for a winter trip down south.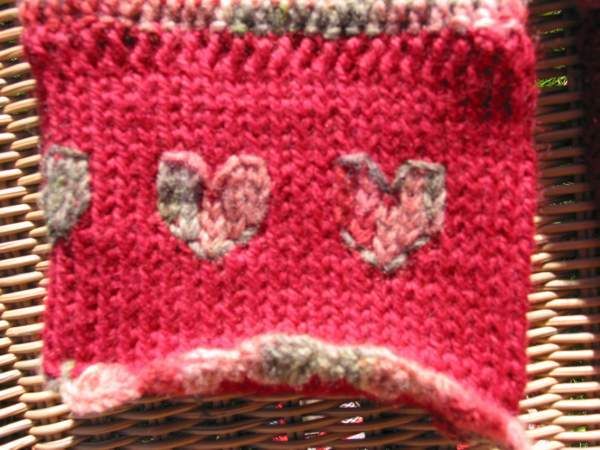 I didn't like doing the embellishing very much, so I doubt I will make another pair with it. Lucky Kym and Amelie have a one off now!