I have finally finished the Fireworks skort.
It is made from Western Australian Crepe and is very soft. The soaker under the skort is the same wool as the first few rows under the waistband. The lace on the skirt is called Starburst from The Stitch Bible.
These are some hair ties I made to match the outfit.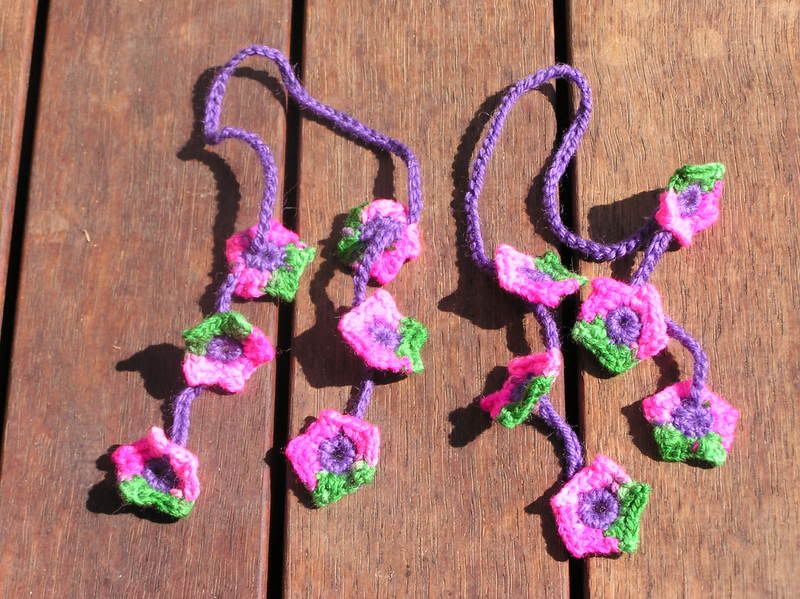 I frogged the skirt at least 4 times getting the colours right. To begin with I didn't use the purple but the whole thing was far to busy. I found the purple broke it up more and made it all come together. It has taken me awhile to see any beauty in this garment, but now I am falling in love with it. I still have to post it to Irene (opps) but I want to show it off to as many people in real life before it goes to the other side of Australia. LOL